Phone! Phone! Everywhere! 
Everywhere we go someone is on the their phone talking, texting, emailing, web surfing, playing games, listening to music, downloading the latest apps, or finding directions. Smartphones are giving users the power to know their surroundings and find area businesses, known as "Mobile Marketing." "In a recent survey by JiWire, more than half of mobile users want to receive location-specific advertising, and nearly 40 percent want location-based coupons". Businesses are now on the frenzy to tap into mobile marketing are beginning with mobile enabled websites.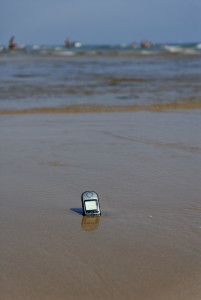 Every business whether it is a brick and mortar to a virtual driven business, benefits from having an optimized website designed for mobile devises as more people are turning to their phones for information. Businesses need to understand consumers are only looking for specific information.
The best way for businesses to give their customers what they want, create a mobile enabled landing page, also known as a responsive landing page. Landing pages consist of basic information such as contact information, driving directions, three quick bullet points about the product or service, and a call to action. In order for a landing page to be successful it must contain fast page load times, easy navigation, high readability, click-to-call button, along with map and directions for storefronts.
A professionally designed landing page is a must for businesses today.  It connects you to that potential customer.